Our mission is to design and build your dream pool and make it a reality. All American Pool & Spa uses the highest quality equipment, materials, and quality possible in the industry. We will personally oversee every phase of the building process to make your dream come true.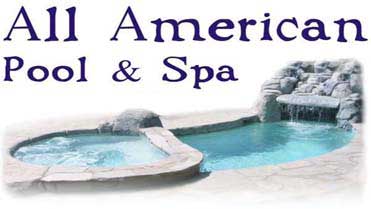 Hello,
My name is James Gaunt, owner of All American Pool & Spa. This is a family-owned and operated business since 1958 when my father established it. I have two sons who are responsible for the plumbing and electrical. I am a licensed pool contractor, certified by the L.A. County Health Department, and IPPSA water certified. Our company specializes in custom-built gunite pools and spas, water features, rockscapes, creative deck work, and fiber optic lighting. We also specialize in remodeling existing pools and spas. We look forward to hearing from you, should you decide to build a pool or remodel your present one. Referrals are available upon request.
Thank you for your consideration,
James N. Gaunt
Owner of All American Pool & Spa
License Number C53 543627
The license number is composed of two parts. The first part, C53, is the type of license that we hold. The C53 license is a swimming pool contractor's license. The Contractors State License Board explains that "a swimming pool contractor constructs swimming pools, spas or hot tubs, including installing solar heating equipment using those trades or skills necessary for such construction".
The second part of the license number is All American Pool & Spa's specific license holding. If you follow the link below, you will be redirected to the California Contractors State License Board, where you will find the license number 543627 in good standing. This is our way of saying that we follow through where others do not. Feel free to check us out at the California State Contractors Board. The following link will take you directly to our proof of license, and you'll find our bond on the site as well.
What if something happens? What if something goes wrong? What if…
These are the same questions that we ask ourselves. Though we have an amazing track record for safety, those "What If" situations are sometimes unavoidable. To ensure that everyone is protected, All American Pool & Spa has thorough insurance. We are not one of those companies who cut corners or figures that won't happen to us. We are prepared and ready for everything so that you don't have to be. Our assurance provides you with the necessary comfort to go on with your life and have no worries about accidents. We are here for you.
Feel free to check out our insurance information. We've made it easily accessible by including it on our site.